Ezekiel Elliott continues to improve his game following his phenomenal rookie season in the league.
The Dallas Cowboys used a first-round selection on a running back out of Ohio State.  The pick itself wasn't crazy, but some wondered if using a high first round selection on a running back like Elliott was smart.  That move seemed to work out just fine for the Cowboys as he finished his first year in the league as the NFL's leading rusher.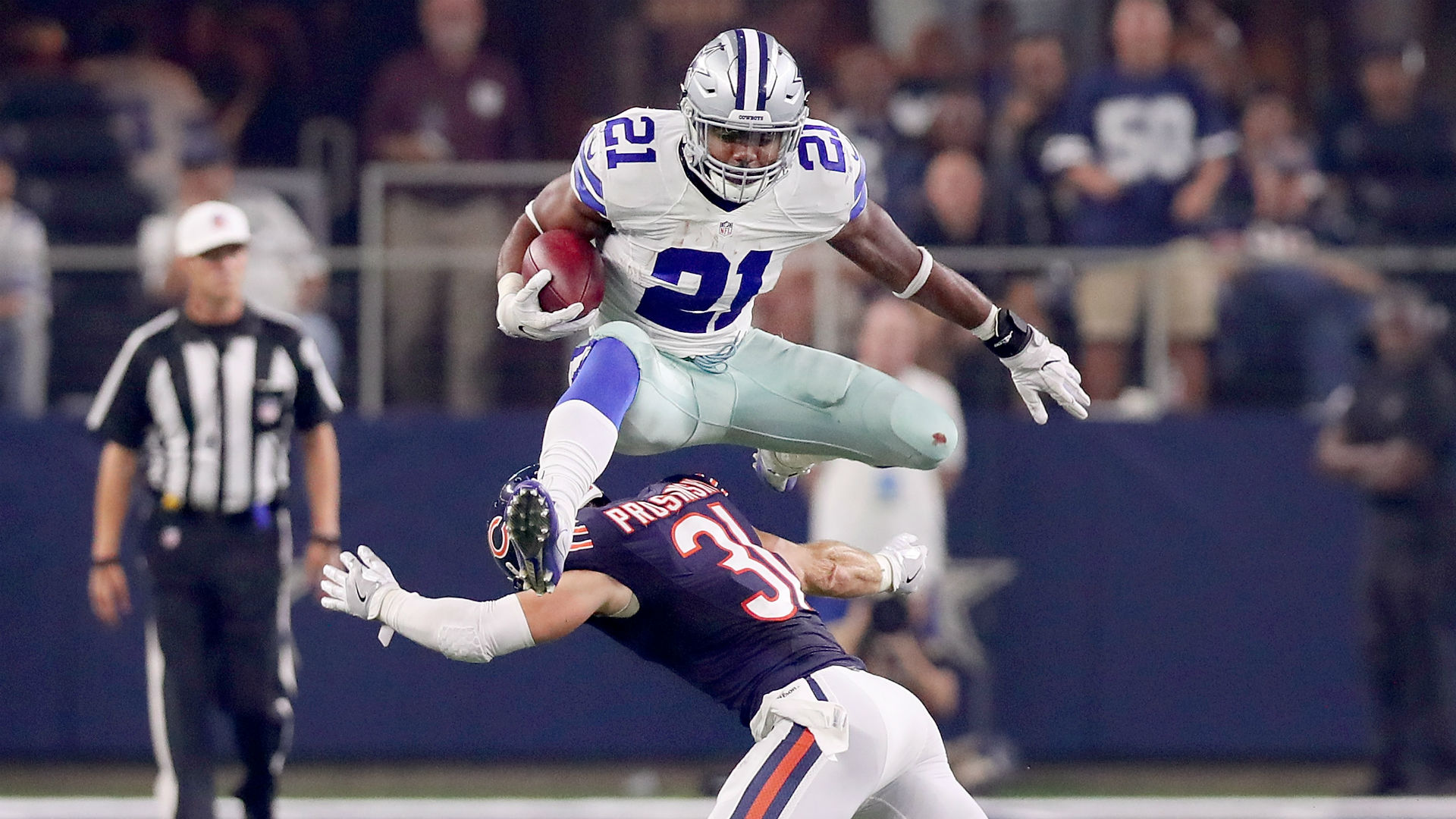 It's not that taking a running back in the first round is unheard of, it happens all the time.  It's more about where they took him in that first round.  With the NFL becoming a more pass happy league, you just don't see running backs go that high in the first round very often anymore, especially ones that are power backs like Elliott.  However, running backs like Elliott are a once in a generation type of back and the Cowboys had to use that pick on him.
He is a throwback to the old school running back of the old days.  Elliott is a workhorse back that pounds his way through the defense for four quarters and gets better as the game moves along.  With a power back like Elliott, it's just natural that the more he touches the ball, the better he gets by wearing down opposing defense.  Let's also not forget that he is running behind a very physical offensive line, not to mention the best in the league.
Ezekiel Elliott makes it look way too easy at times. All he needs is a crease. pic.twitter.com/bdLgY0Wt2t

— Marcus Mosher (@Marcus_Mosher) May 18, 2017
So, the question comes up, what will Zeke do for an encore in 2017?  After leading the league in rushing as a rookie, we all know what he can do with the ball as a running back, but this year the Cowboys want to get him more involved in the passing game.
With running backs like Le'Veon Bell and David Johnson gaining all the attention as two-way backs in this league, Elliott is looking to get in that same conversation.  On the ground, there is no matching Elliott, he is hands down the best back in the league and has the title of NFL rushing champ to prove it.  Out of the back field as a receiver is another thing.  He showed flashes in his rookie season with what he can do in the passing game, but now it's time to show what he can do on a regular basis.
If the Cowboys truly are looking to involve Elliott more in the passing game, there will be no stopping the best back in football!