Alfred Morris has loved his time in Dallas, but he also knows he can play in this league.
Every player wants to be the main option on his football team!
During his time in Washington, Morris was one of the best running backs in football.  However, a change in philosophy forced the Redskins to go a different route.
The Redskins loss seemed to be the Cowboys gain as Dallas signed Morris in the 2016 off-season.  What looked like a committee between Morris and Darren McFadden, turned into a backup competition following the 2016 NFL draft.
Dallas used their fourth overall selection to take Ezekiel Elliott.  Elliott is the alpha of this running back group, and continues to demand most of the carries in Dallas.  Not only is Zeke the Cowboys best option, he is in the discussion for best running back in the league.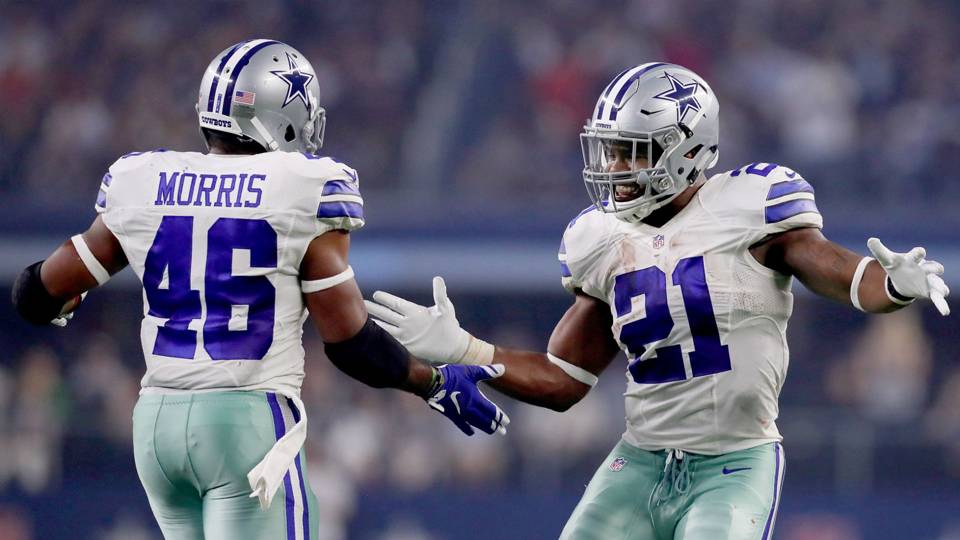 With Elliott out of the lineup this year to serve his suspension, Dallas had some big shoes to fill.  They used a combination of Morris and Rod Smith to do so.  Both players were outstanding in Zeke's absence, but Dallas likely can't carry both in the 2018 season.
It's not that Dallas can't carry three capable backs.  It's much more about the other needs on this football team.  That is what will keep one or the other being out of the Cowboys plans in 2018.
Stephen Jones believes that Smith has earned some additional reps.  Smith is a player that can help in both the ground game and passing game (via 247 Sports).
"I think Rod [Smith] showed that he can do some good things for us," he said after the close of the regular season, via 105.3FM The Fan. "He can do some things as a nickel back. He's a physical pass protector. He can do some things catching the ball out of the backfield that were nice. He can also run the ball for us, and then on top of all that, he's a really nice special teams player. He's certainly what you look for in terms of that third back role."
Do you think Dallas will use the draft for that third RB, or is that player currently on this roster?