With Tony Romo gone in Dallas, the major news will now shift to a player that has yet to play an NFL snap.
When the Dallas Cowboys selected Notre Dame linebacker Jaylon Smith, some fans were excited, while others wondered what the team was doing wasted a high pick on someone that would likely not play a down in his rookie season, if never again.  Smith missed his entire rookie season following a knee injury during his final collegiate football game.
The knee injury itself wasn't the worst thing for Smith, it was the nerve damage that came along with it.  Some said that he would never play again, while some others believe he would play again, but never be the same player on the field that he was prior to the nerve damage.  A small group of people believed that, not only would he return, he would be the same player he was, if not better.  It turns out that the Cowboys front office was one of those that believed the latter one.
Per bloggingtheboys.com, the front office and the coaches have both shown excitement about Jaylon Smith.  There is not a single person inside this Cowboys organization that is rooting against Smith, not a teammate, reporter, or fan of the Cowboys.
One player in the Cowboys locker room is the biggest cheerleader of Smith and is hoping that he can get back to the way he had played before.  Anthony Hitchens has been through a lot during his time in Dallas, not only is he a main contributor of this football team, he is likely the competition to Smith, to be rooting for his competition is awesome.  He just proves that all he cares about is winning in this league and every team would be lucky to have a player and teammate like Hitchens inside their locker room.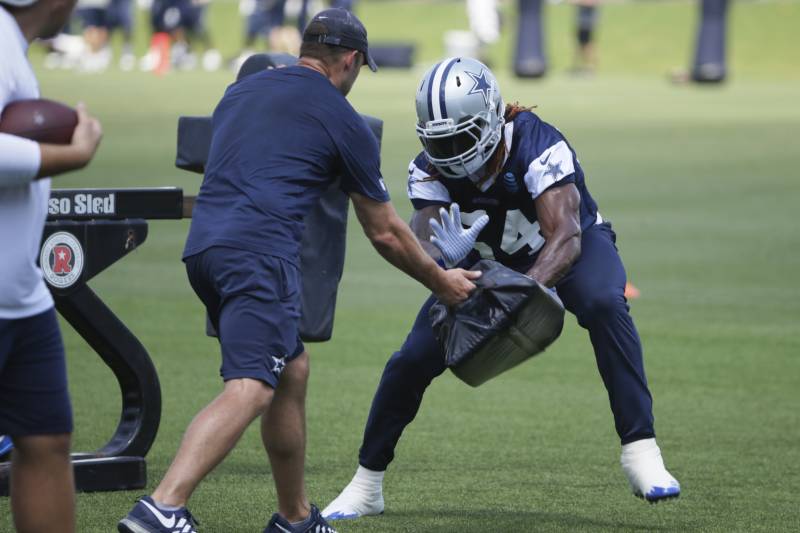 Hitchens dealt with his own injuries during his first few years in the league, but now he has proven that he not only belongs in this league, but is one of the reasons why the Cowboys were so good against the run in 2016.  Smith might be looking to make his debut in 2017, but he will have to prove it on the field to take the job from Hitchens.  Not only will this make the Cowboys better for the way Hitchens has handled this situation, it will make Smith that much more of the talent the Cowboys had hoped to get in the second-round last year.
The roster can't be filled with just play makers and premier athletes, you need a couple gritty players like Hitchens to fill the voids!