The Dallas Cowboys will need a few members of their secondary to step up in 2017.
With the departure of four key members of their secondary, the Cowboys are in desperate need for someone to step up in the young secondary.  Overnight, Orlando Scandrick becomes the lone member of the secondary with a significant amount of experience in the Cowboys secondary.  Yes, the team signed veteran Nolan Carroll in free agency, but he might be lost for a few games with his off-field arrest earlier this off-season.
One player that the Cowboys are hoping will step up and take over the leadership role is safety Byron Jones.  Jones came into this league with plenty of upside, but still has not reached that potential.  He has shown glimpses of his abilities on the field, but year three might be the year that he truly gains that elite status.
As a first-round selection (27th overall) in the 2015 season, Jones was viewed as a cornerback, but Dallas liked his skills for one of their safety positions.  He spent his rookie season as a hybrid really, a cornerback/safety player that the Cowboys didn't know where to put him.  He eventually would become the starting safety and that is where this team feels he best fits this team.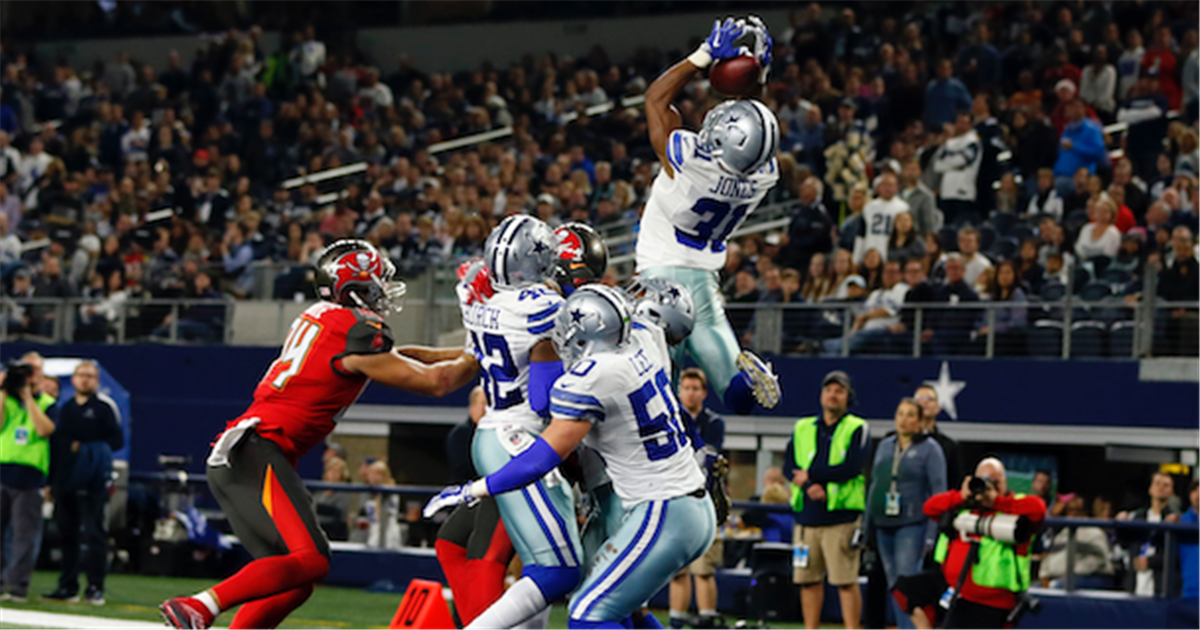 At 6-foot-0 and 199 pounds, Jones has the wing span to be that play making safety, but his one career interception speaks otherwise.  During his four years in college at Connecticut, Jones finished with eight interceptions and one touchdown.
One thing that Jones needs to work on is his ability to get those take-aways on game days.  This is a big part of the game that Jones will be expected to play come Sunday's with this young secondary.  With the addition of rookie Taco Charlton and the debut of Jaylon Smith and Charles Tapper, the Cowboys might finally get that pass rush that they have desperately needed since the departure of DeMarcus Ware.  With a pass rush, Jones can pick his spots to make those plays on the ball, something that he will need to work on during this off-season and training camp coming up.
Jones has elite ability, it's about putting it together on the field as the center fielder of this defensive unit!