The Dallas Cowboys must find ways to make cap space this off-season.
Dallas has about $19 million in cap space to spend this off-season.  That isn't a lot of money for a team that needs to make some key signings in 2018.  That amount of money will likely get eaten up by one player.
DeMarcus Lawrence is set to get a huge pay raise after his contract season in 2017.  The Cowboys know that Lawrence is a priority, but so is Anthony Hitchens.  Both players are just a few pieces of the Cowboys plans for 2018.  This makes the upcoming off-season interesting to say the least.
Would Dallas trade a player like Dez Bryant to clear up cap space?
Dez still carries a name value and someone is out there that would like to have his services in 2018.  The value isn't what it once was, but it's more about the space he would open if not on the roster in 2018.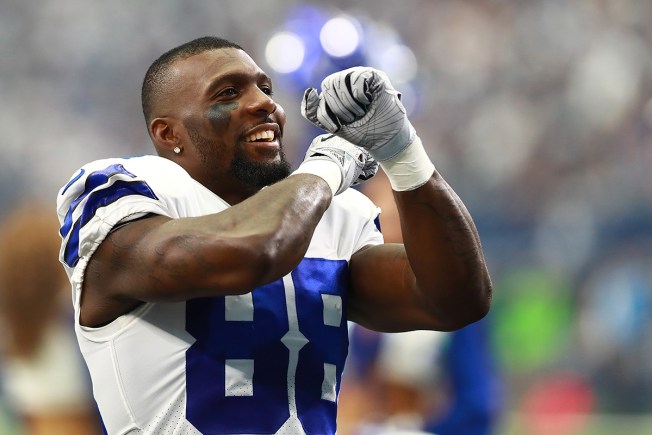 Some believe that the Cowboys should just release Dez to open that cap space.  The reasoning is that he hasn't lived up to his current contract.  Personally, I think it would be a mistake to just release Bryant.  However, if you can find someone to trade with, do it.  Dez hasn't been the same receiver he was during the 2012-2014 seasons.  If Dez is out of the picture, my top need in the draft would shift to wide receiver.
With that recently acquired cap space, one Cowboys fan might make his anticipated Cowboys debut!
The Cowboys have always been Earl Thomas' favorite team.  He even made the point to tell this coaching staff to come get him following a game between his Seahawks and the Cowboys.  Bringing in a player like Thomas would give this defense an instant championship attitude.  He would also add to the veteran leadership with Sean Lee.
With the early trade of Kansas City shipping Alex Smith to Washington, it proves we are in for a wild ride.  The off-season seems to have a feel of craziness.  What would be more than to see the Cowboys being involved with a pair of separate deals involving top talent players.
The Cowboys need defensive help, along with veteran leadership on that side of the ball.  Bryant can help that, but only if they can get something in return.  Dez is too good to just allow him to walk.  Trade him for a draft pick, or work on that contract to satisfy both parties.  Trade Dez or not, Dallas must go get Thomas via a trade.
Will Dez be a Cowboy in 2018?  What about Earl Thomas?