When it comes to the fans of their favorite football team, many believe that before the football season begins, their team has a shot to win the Super Bowl and no one can tell them different.
With the recent release of the 2017 NFL schedule, fans begin to prepare travel plans if they are looking to make a game or two outside of their home town.  Many fans live away from the state where their favorite team plays, so the schedule release is a time to see when they are coming to where they live, if indeed they know that they will be coming to their town or even state.
Take the Oakland Raiders news to move to Las Vegas, many fans will be looking at that home game for the Raiders as a time to travel to Vegas to get a weekend getaway with family or friends.  Do a little gambling, a little partying, and finally watch your favorite team put a whooping on the Las Vegas Raiders.  That is still a couple years away, but it will be another reason why the schedule release will be so important to the fans of NFL football teams.
The goals of NFL organizations range from winning the division to making the post-season to the ultimate goal of making and winning the Super Bowl that year.  We can honestly say that only a handful or two of teams in this league have legitimate shots at winning the Super Bowl each year.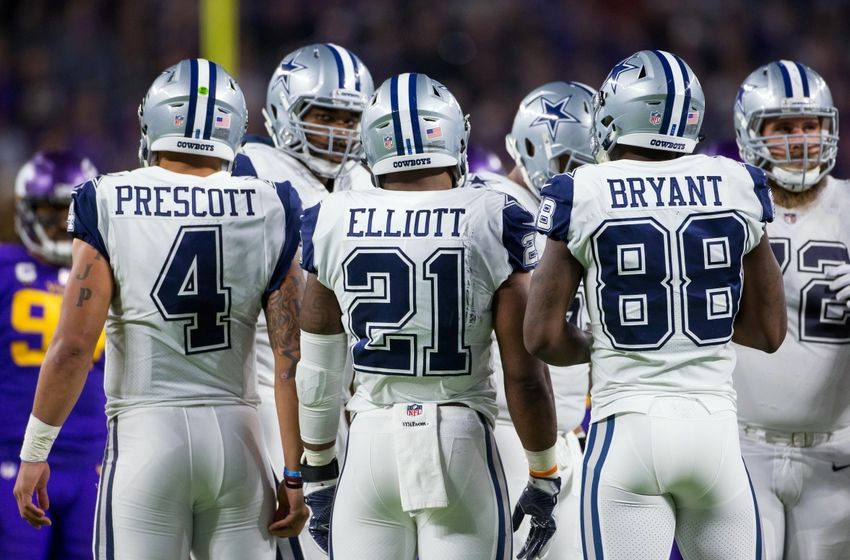 For the Dallas Cowboys, the goal is always the same, get to the Super Bowl and have a shot at winning it.  Jerry Jones is one of the better owners in the league and has his football team tops of his list each year.  Dallas might have been away from the Super Bowl for over 20 years, but thanks to an excellent 2016 draft class, the Cowboys will be contenders to reach the Super Bowl for many years.
It doesn't always work out your way, but the Cowboys have all the tools to make it to Super Bowl 52.  With a dominate ground game, a mistake free quarterback in Dak Prescott, and play makers on the outside in the passing game, Dallas should be considered one of the front runners to make it to the final game this year in February.
Dallas Cowboys' 2017 schedule: pic.twitter.com/4K1efG3gZq

— Jon Machota (@jonmachota) April 21, 2017
A quick look at the upcoming schedule, I see the Cowboys having a rough start to the season starting with division rivals and then back-to-back games at Denver and Arizona.  The end of the road won't be any easier as they have to travel in three of the final four games, but the Cowboys have the team to do it with Ezekiel Elliott and that offensive line.
Early prediction, I have the Cowboys going 10-6 and winning the East!