The Dallas Cowboys found out quickly what the importance of Ezekiel Elliott for this offense.
Rod Smith and Alfred Morris did a nice job filling in for the Cowboys All-Pro running back.  However, neither option had the same impact for this offense.  That is what was missing as the Cowboys tried to live life without their star running back.
Will Dallas use a high pick on Zeke's backup running back?
As the Cowboys prepare for April's NFL draft, they will do so with some holes to fill on this football team.  We know that running back is not one of those holes, but the backup is just as important as the starter if that player is forced to miss time.
Elliott says that he learned from this whole situation and will use this as a learning experience as he moves on.  Dallas hopes that the off-field issues are past Zeke, but he will have to prove that they are indeed behind him.  The fact is that you just don't know, and this is a business for Dallas to protect.
Smith is a fine option for Zeke as a backup, but I don't know if he is the right answer if Elliott is forced to miss a significant amount of time again.  My gut would say to use a third-round pick on someone that can become a star if need be.
Some fine options should be there in the third-round!
When the Cowboys come up in the third-round, there will be some nice RB options.  A couple options could be Georgia's Nick Chubb and Sony Michael.  Both players have shots at being stars in this league.  Another player that can be there late in the third or maybe into the fourth is Notre Dame's Josh Adams.  He would also be a nice fit for any football team.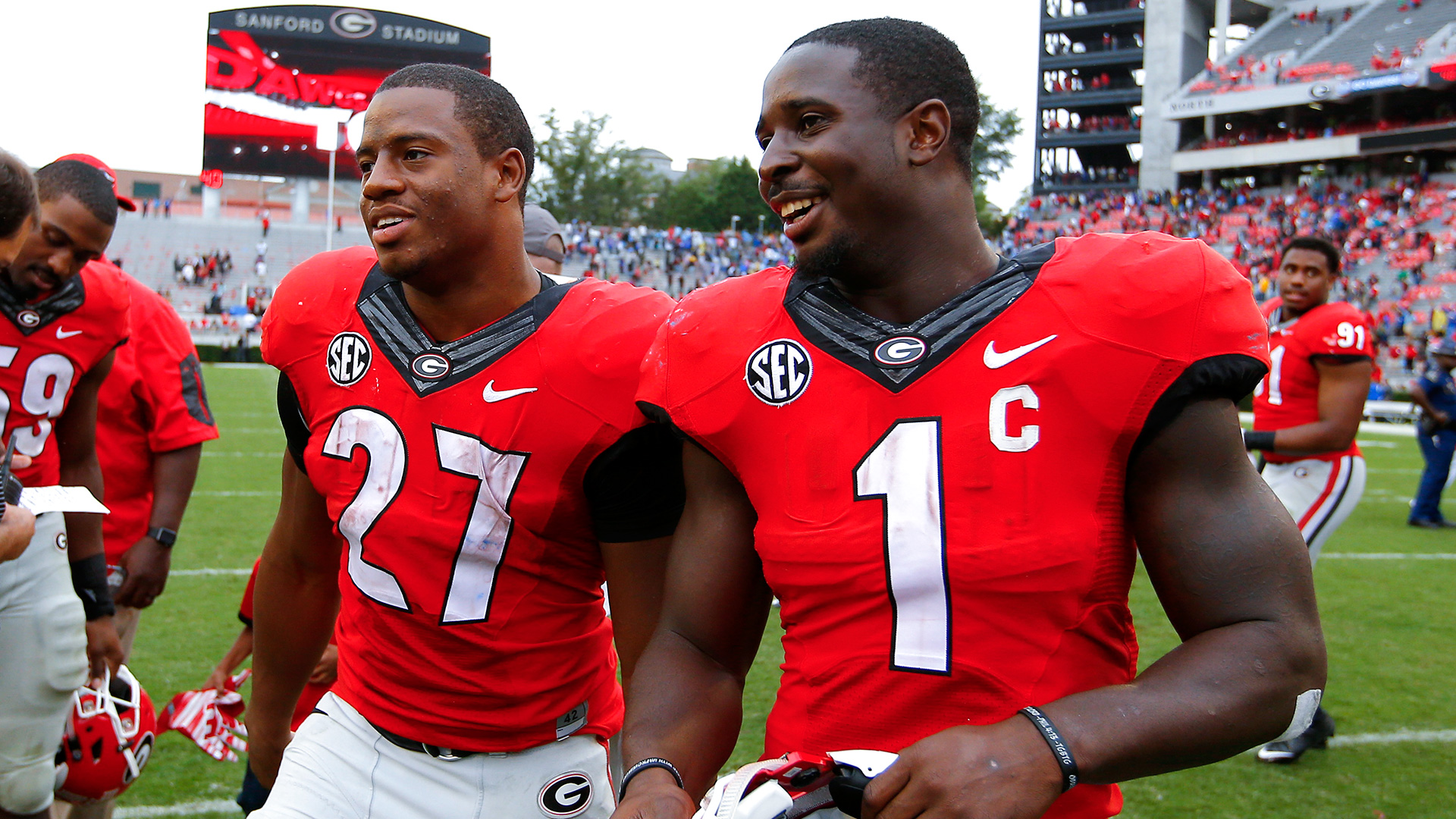 Not every pick pans out to be NFL players.  There are plenty of wasted picks that are used in this league.  The odds of a running back working out in the mid-rounds is decent.
You can never have too many capable players in your backfield.  The Cowboys could have a stable of players there to use as they please or use as trade bait if need be.
Would you use a third or fourth-round pick on a RB?