With the playoffs, here, one Cowboys running back can't keep back his excitement.
Darren McFadden has spent nine seasons in the NFL as a member of the Oakland Raiders and Dallas Cowboys, but has yet to touch sniff the playoffs in his 102 games, until now.  The veteran running back may not be the lead back in Dallas like he was last year and may only see a limited amount of time on the field throughout this playoff run, but don't tell him that this shot isn't worth it.
"Man, it's been a long time coming," McFadden said.  "It's just good to be here."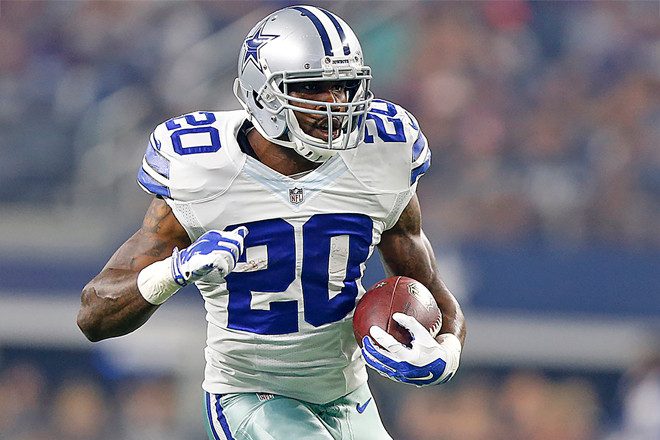 As the fourth overall pick in the 2008 draft by the Raiders, there was plenty of people in this business that thought he would be a regular in the playoffs, but this year will be his first time to make the postseason.  As a free agent in 2015, McFadden chose the Cowboys as his home for multiple reasons, but one had to be the success that the team had in 2014.  However, the 2015 season was considered a failure in terms of the record as the team lost Tony Romo for most of the year and they couldn't get back to the playoffs and finished the season 4-12.
McFadden isn't the only Cowboys player to make his debut in this year's playoffs, teammates Morris Claiborne and Sean Lee will also be appearing in their first playoffs as a professional athlete.  Claiborne who was selected in 2012 was injured during the 2014 season, along with linebacker Lee.  Sean was sidelined in the preseason that 2014 season and had to sit back as well as his teammates prepared for the 2014 postseason.
McFadden says that he must continue to do what he must to help this team, even if it is a limited role.
"I'm just happy for being right here," McFadden said.  "Just trying to enjoy this and not look at the past.  Just keep going for."
Darren McFadden: It's been a long nine years to reach playoffs https://t.co/kipMKbQUuz

— Drew Davison (@drewdavison) January 6, 2017
With Elliott in the same backfield, it appears unlikely that McFadden will be back in 2017.  That said, he will take this opportunity to show either the Cowboys that they need him or to prove to other suiters that he can still play at the highest level in this league.  When he is looked at to come in and play for Elliott in a backup role, McFadden will take that as his opportunity to show that he can still play in this league.
Congrats to all the first-time playoff members, now let's go out there and make an impact on this postseason!