Taking a pay cut is a normal thing around the NFL.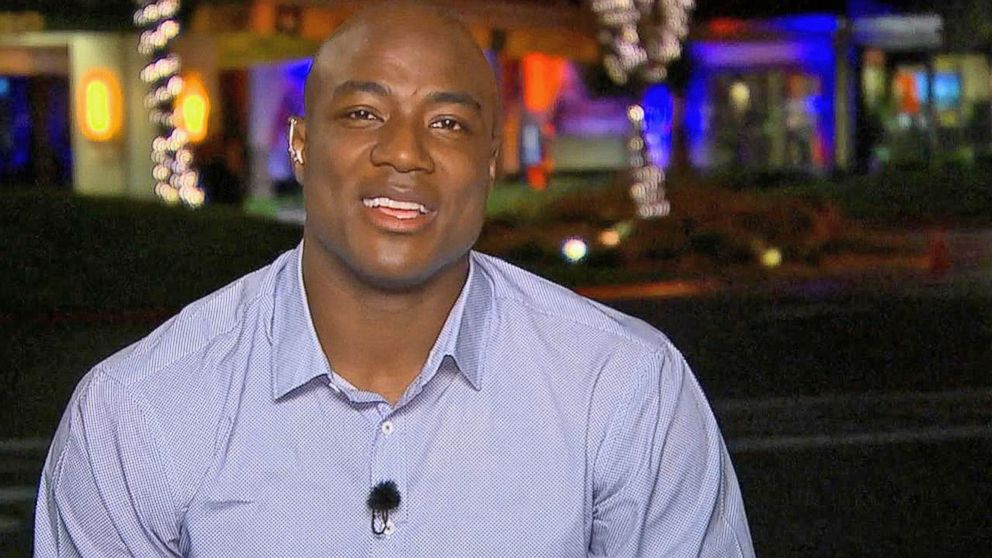 Former Cowboys great and future soon-to-be Hall-of-Fame pass rusher, DeMarcus Ware took the time to give his advice.  Ware told Dez Bryant that he should truly consider taking a pay cut.  It would benefit both Dallas and Dez, if he is searching for that ring (via cbslocal.com).
"The thing is when you have a big salary cap hit, I don't know what it is specifically, but you always gotta think about the team. Every single year, it wasn't a pay cut, but you push back some of your bonuses, so you can help the team out because you always want to win a championship," Ware said. "I mean Dez, he's a No. 1 guy just like I was a No. 1 guy on defense, but sometimes you have to take that pay cut. When Jerry came to me and they asked me would you take that pay cut, I said yes."
Ware also believes it can't be all about Dez, the Cowboys have to do their part as well!
The team can't expect the player to make all the responsibility.  Yes, the team is looking out for the team, but Dez is also looking out for himself.
"But the thing is, there's a detriment to where like if they owing you $12 million and they say we can only give you $4 million, you gotta go where you're gonna get paid. But if it's something that's reasonable and they say we'll give you $8 million, $7 million and we'll add more guaranteed money in there and it's gonna help the team … yes, you do that. Because when you play for an organization like the Dallas Cowboys, you know, it's America's Team and you get a lot of that off the field. But also, you're playing for a great team and a great organization."
Ware is just one more former player to give his opinion on what Dez should do.  Hall-of-Fame WR, Michael Irvin gave his two-cents on what the Cowboys should do.  His view was a little different, but agrees Dez should be a Cowboy in 2018.
The harshest criticism might have come from Jermichael Finley, who said that Dez isn't the same player he once was.  It came to a surprise to hear this out of Finley.  Especially being that the two are such good friends.  However, it also shows that maybe, just maybe, Dez has lost a step and needs to take this pay cut if he is to remain in Dallas.
Congrats to all the guys who made the Pro Bowl this year. Well deserved… made me go back in the vault. We were deep this year @dallascowboys 🤙🏾 #Hawaii #ProBowl #CowboysNation pic.twitter.com/sFCpyi04zI

— D-Ware (@DeMarcusWare) January 29, 2018
Dallas is a player or two away from those Super Bowl dreams that have been absent in years past!
If this is about a million or two or taking some of the bonus money and pushing it back, it's a no brainer for Dez.  This is a team game and if Bryant is all about championship, the decision is simple.  Dallas needs to find space under the cap and Dez can help that.  However, if they are asking him to cut his salary in half or more, I don't blame him for not wanting to do this.
It's all about working together between the player and the team, this is where we currently sit.  We will see what happens with Dez over the next few months.  However, in the end, I believe the deal will get done and Dez will be in Dallas for 2018.
Do you think Ware is right, should Dez take a pay cut?