The Dallas Cowboys are primed for a Super Bowl run in2017, but might be lacking a veteran piece on the defensive side of the ball.
When it comes to young talent, the Cowboys have plenty of it on both sides of the ball.  For the most part, Dallas is young in football years and if things go well, they will be in contention for not just one Super Bowl, but maybe two or three as they try to recreate the 1990's dynasty teams.
The question that comes up now is will the Cowboys defense be able to step up in 2017 and match the offense for their quest for greatness?  The defense might be a veteran or two away as they look to teach the young players what it's like to be an NFL player.  Yes, every player in the NFL has played football and knows what it takes to be successful on the field, but you don't know if they are able to handle the ups and downs as a pro until they step on the field.
You would like to see the Cowboys bring in a veteran player that comes from a winning organization, but the odds of that happening is not good.  However, there are a pair of players out there that have been in this league long enough and can help a young defense learn to play at the next level.
Per Bleacher Report, the New York Jets decided to dump their veteran linebacker David Harris.  Since his first season in the league, Harris was the leader of the Jets defense year in and year out.  He has never been the fastest linebacker in the league, but what he lacks in speed, he gains in thump.  He is an old school LB.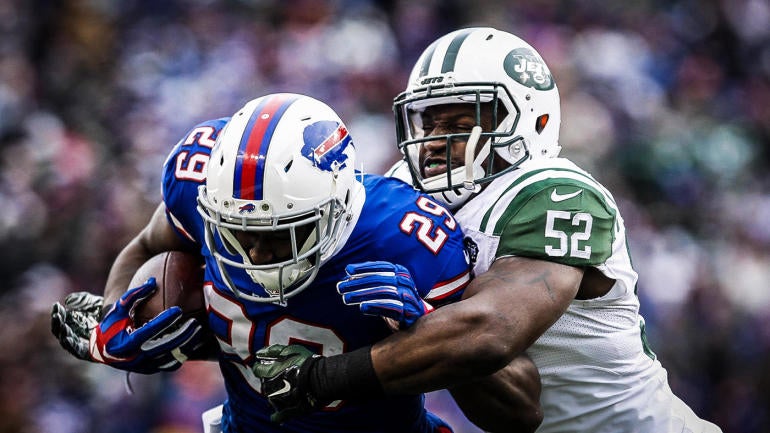 David Harris was a terrific player and leader for #Jets for a long time. Hope he finds a chance to win it all before he's through.

— Mike Greenberg (@Espngreeny) June 6, 2017
The Atlanta Falcons haven't brought back veteran Dwight Freeney back…. yet.  There seems to be a possible "wink wink" deal that the Falcons may have with Freeney to bring him back to the NFC Champs in 2017.  If that isn't the case, he is a 15-year vet that can help any team in this league, especially one that needs pass rushers like the Cowboys.  Not only would he help in terms of an impact, he could come in and help this young group learn how to play the game like he has with the Colts, Cardinals, and Falcons.
Of the two, I think Harris would be the best case for a team that needs linebacker help more than they do defensive line help.  With all the young talent the D-Line has, they can at least hang their hat on possibility up front.  At linebacker, you just don't know what Jaylon Smith will bring to the team in 2017.  Sure, he has great potential and the Cowboys are expecting him to come in right away and have an impact this year, but you just don't know until he steps on the field in an actual game atmosphere.  Anytime you have a player like Harris available, you need to jump on it.
Should the Cowboys look to bring in a veteran defender, should it be Harris or Freeney?  Or is there another one out there you would like to have more, like Darrelle Revis?