The Cowboys have leaders and MVP candidates all over the team, but the most important member of the Dallas team might play on special teams.
With Ezekiel Elliott and Dak Prescott gaining all the attention in Dallas, are they the true leaders of this football team?  Absolutely they are, but they might not be the most important ones when you consider players backing them up and what they do on the field.  Dallas might have their best weapon sitting on the bench for most of the game, but has the ability to win the game in multiple ways.
No one likes to talk about the kicker or the punter, but those two positions are very important to a football team.  Dallas might have the best kicker in the game ready and willing to win a football game when he is asked to do so.  Dan Bailey has been money for his entire year, one of the few kickers that you can say has a leg to make a 60-yard field goal when his team is down by 2 points.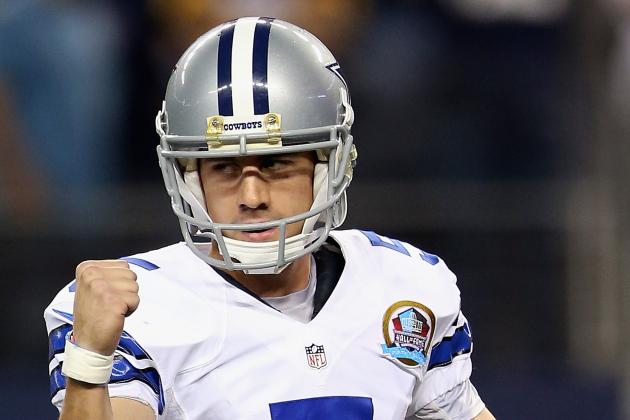 Bailey talked about what it's like to be a kicker and the pressures that come with it during his Finish the Fight video that the Cowboys are putting together.
"Up against no one but myself, I bring the same fight all the time."
"Perfection can be a heavy word, but kicks are either good or they're not."
"My preparation takes place long before my opportunities."
Will you be ready when your moment comes?

For Dan Bailey, he's gone above and beyond in preparation to #FinishThisFight pic.twitter.com/yT7gvYzExC

— Dallas Cowboys (@dallascowboys) January 10, 2017
The kicks by Bailey are more times than not, good as the Cowboys have more faith in Bailey than others have in their kickers.  During a year where we have seen kickers fail on extra points and field goals, the Cowboys have seen their kicker continue to be the clutch player that he was when they gave him the job.
Down by 2 points with 2 seconds remaining on the field and you are lining up for a game winning 54-yard field goal.  Name me another kicker in this league that you would want in there instead of Bailey?  The list isn't long if more than a couple names, Bailey has just as much importance to this team as both rookies, if not more due to the pressures that come in the closing seconds with everything on the line.
Bailey will always be a weapon for this team as he kicks this team to victory!