One of the game's top cornerbacks may have just hit the market.
When talking about the league's top rated cornerbacks, you can't leave out the name of the Seattle Seahawks Richard Sherman.  As a fifth-round pick out of Stanford, the Seahawks selected late in 2011 that would eventually change their defense for the better.  Not viewed as the player he is today, the entire league passed up on the elite cornerback.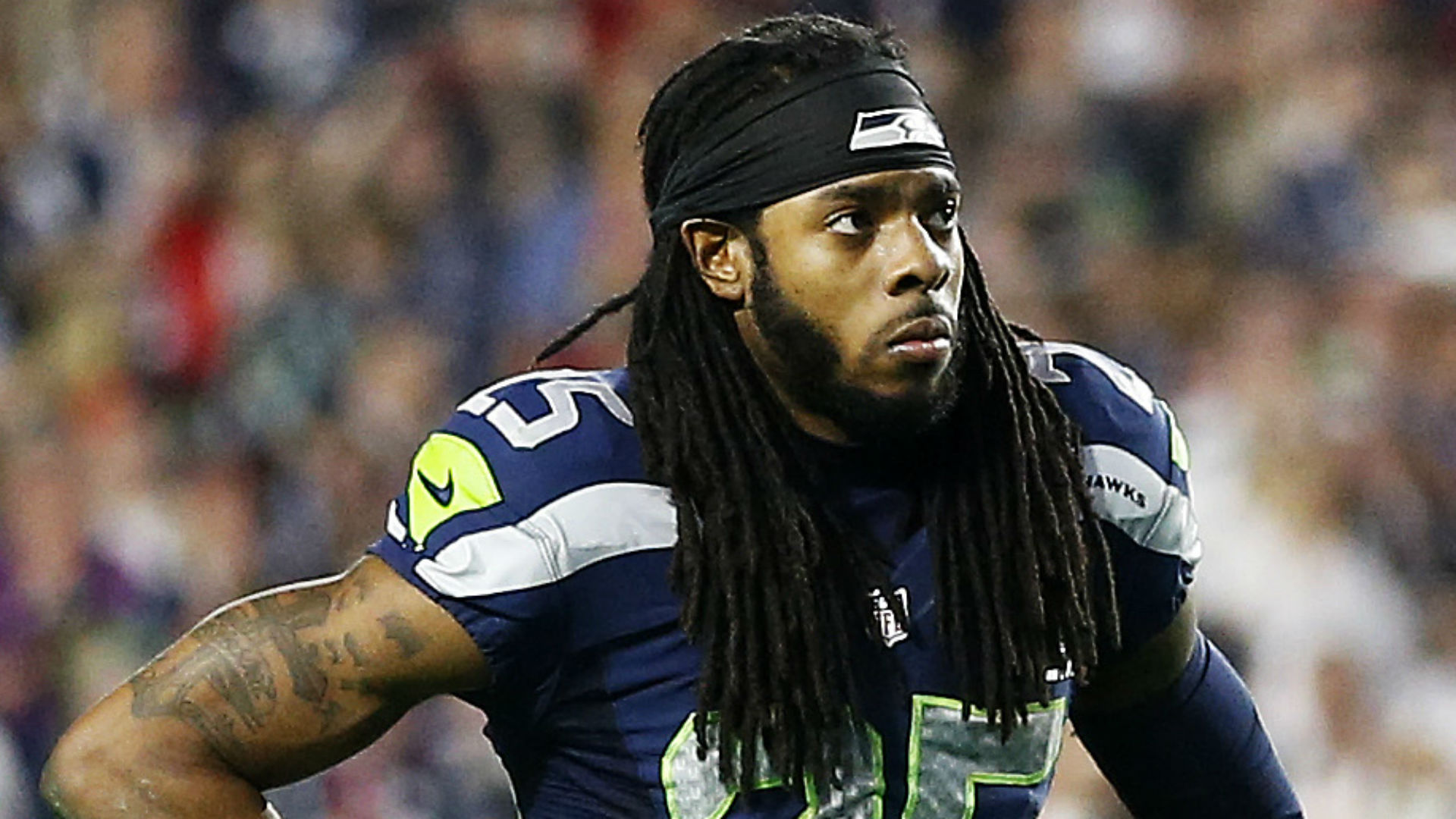 Per Bleacher Report, the Seahawks would be willing to trade the All-Pro cornerback, if the trade was right.  After signing a four-year, $56 million contract, the star cornerback is owed a base of $11.4 million in 2017 and $11 million in 2018.  For any team, willing to make a big trade for Sherman, they will also need to hand over a nice chunk of change over the next few years.
On an episode of The Ringer's NFL Show, Michael Lombardi believed that if the deal was right, the Seahawks would at least entertain the idea of trading their top defensive player.
"I truly believe based on what I hear around the National Football League that the Seahawks would, in fact – for the right deal – trade Richard Sherman."
The six-year cornerback has done exactly what you want your cornerback to do in games throughout his career, shutting down opposing number one options.  There are times in games that he doesn't get his name called once, which means he is forcing teams to look to the other side of the field.  Not only is he one of the game's best, but he is still in his prime years at just 28-years-old.
It wouldn't be cheap, but there are some teams in this league that would be wise to at the least give Seattle a call and find out what the asking price is for the top tier talent.
Seahawks are open to trading Richard Sherman, per @mlombardiNFL https://t.co/KxXLr3GEEP pic.twitter.com/QNjaiyJtnH

— Bleacher Report (@BleacherReport) March 16, 2017
One team that is championship worthy, but lacks a defense to prove it, would be the Green Bay Packers.  Not only do they have an elite caliber offense led by one of the best QB's, they have been making moves to improve the already great offense.  With the signing of Martellus Bennett and Lance Kendricks, they now have room to make a move, if they need to, in order to bring help to the defensive side of the ball.
It wouldn't be easy to make a run at Sherman, but what he would do for this defense is something that they need to at the least explore.  More than likely it would take a proven player AND a high draft pick, maybe two, but it would likely be a move that truly puts them over the top.
Is this a move you would like the Packers to make prior to the 2017 season?  If so, outside of Aaron Rodgers, is there any other player that would be untouchable to bring in an elite CB like Sherman?