When it comes to the fans of their favorite football team, many believe that before the football season begins, their team has a shot to win the Super Bowl and no one can tell them different.
With the recent release of the 2017 NFL schedule, fans begin to prepare travel plans if they are looking to make a game or two outside of their home town.  Many fans live away from the state where their favorite team plays, so the schedule release is a time to see when they are coming to where they live, if indeed they know that they will be coming to their town or even state.
Take the Oakland Raiders news to move to Las Vegas, many fans will be looking at that home game for the Raiders as a time to travel to Vegas to get a weekend getaway with family or friends.  Do a little gambling, a little partying, and finally watch your favorite team put a whooping on the Las Vegas Raiders.  That is still a couple years away, but it will be another reason why the schedule release will be so important to the fans of NFL football teams.
The goals of NFL organizations range from winning the division to making the post-season to the ultimate goal of making and winning the Super Bowl that year.  We can honestly say that only a handful or two of teams in this league have legitimate shots at winning the Super Bowl each year.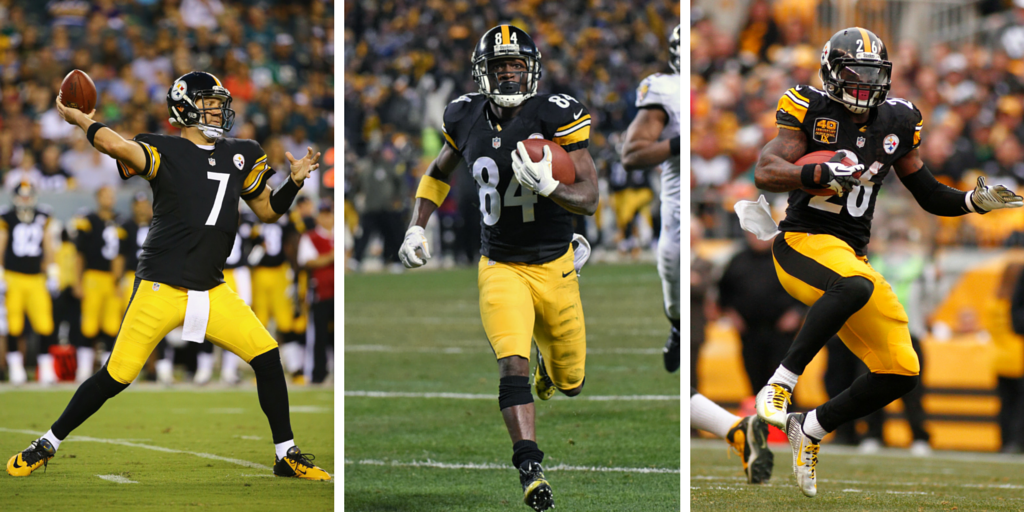 The Pittsburgh Steelers were a game away from that Super Bowl goal last year as they lost to the New England Patriots in the AFC Championship game.  This year they are bringing back pretty much the same team with the addition of Martavis Bryant who should be back from his year-long suspension from a year ago.
The offense is legit with Ben Roethlisberger, Le'Veon Bell, and Antonio Brown as the leaders.  They can beat you on the ground or in the air.  It's the defense that needs work, once thought of as an elite group on that side of the ball has gone away.  With the right moves through the draft, the Packers could be right back contending for a Super Bowl.
Your Pittsburgh Steelers 2017 schedule!!!!!!! #HereWeGo pic.twitter.com/iF6a325ZKU

— SteelCurtain™ (@SteelCurtainTM) April 21, 2017
At first glance, I think the Steelers got a nice draw for a schedule.  Take out the rival Ravens game in week four and we see a nice start for the Steelers in 2017.  Not out of the question to see this team head into the bye week with a 6-2 record or better.  2017 is going to be special and I cannot wait for it to start.
Early prediction is the Steelers go 11-5 and in good position for a first round bye!